Gilbert / Chandler

Junior/Tween Dance Classes Home / Classes / Junior/Tween Dance Classes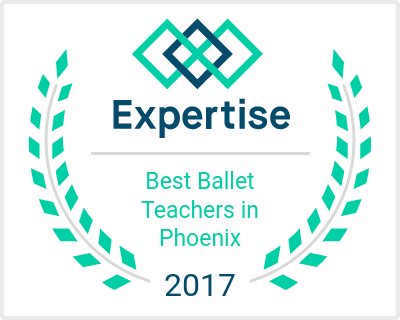 Kids ages 7 to 11 love to dance! Dance enhances fitness, creativity, and coordination. We offer a wide variety of classes for young dancers to explore. We know your child will find something they love. Our Junior Classes are for students ages 7-11 and our Tween Classes are for ages 9+.
H

oliday Daddy / Daughter Dance

We're kicking off the Holiday Season with Holiday Daddy/Daughter Dance!

Join Miss Rhiannon in an exclusive semi-private class for dancers ages 6-10 to take with an important man in their life.

Together, they will learn a one-of-a-kind dance that will bring lots of smiles and perform at our Holiday Festival on December 19th.

Space is very limited, Enroll Here to reserve your spot!
2

020/2021 Dance Season Schedule
Fall 2020 Enrollment is on-going!
Schedule is subject to change.
| Day | Time | Class |
| --- | --- | --- |
| Tue. | 4:00pm - 5:00pm | Jr. Ballet 1 (meets 2x a week) |
| Tue. | 5:00pm - 6:30pm | Jr. Ballet 2 (meets 2x a week) |
| Tue. | 5:00pm - 6:00pm | Jr. Pom and Cheer |
| Tue. | 6:30pm - 7:30pm | Jr. Hip Hop 2/3 - class currently closed |
| Wed. | 4:30pm - 5:30pm | Jr./Teen Tap 2/3 |
| Wed. | 5:30pm - 7:00pm | Jr./Teen Jazz 2/3 - class currently closed |
| Wed. | 6:00pm - 7:00pm | Jr. Jazz 1 - class currently closed |
| Wed. | 7:00pm - 8:00pm | *Tween Company |
| Wed. | 7:00pm - 8:00pm | Jr. Musical Theater 1/2 - class currently closed |
| Wed. | 7:00pm - 8:00pm | Jr. Hip Hop 1A |
| Thu. | 4:00pm - 5:00pm | Jr. Ballet 1 (meets 2x a week) |
| Thu. | 4:30pm - 5:30pm | +Boys Hip Hop |
| Thu. | 5:00pm - 6:00pm | Jr. Ballet 2 (meets 2x a week) |
| Thu. | 5:00pm - 6:00pm | *Jr. Company |
| Thu. | 6:00pm - 7:00pm | Jr. Hip Hop 1C |
| Thu. | 7:00pm - 8:00pm | Jr. Hip Hop 1B |
| Sat. | Noon - 1:30pm | Tween Company |
*Invitation only class
+Class forming wait list